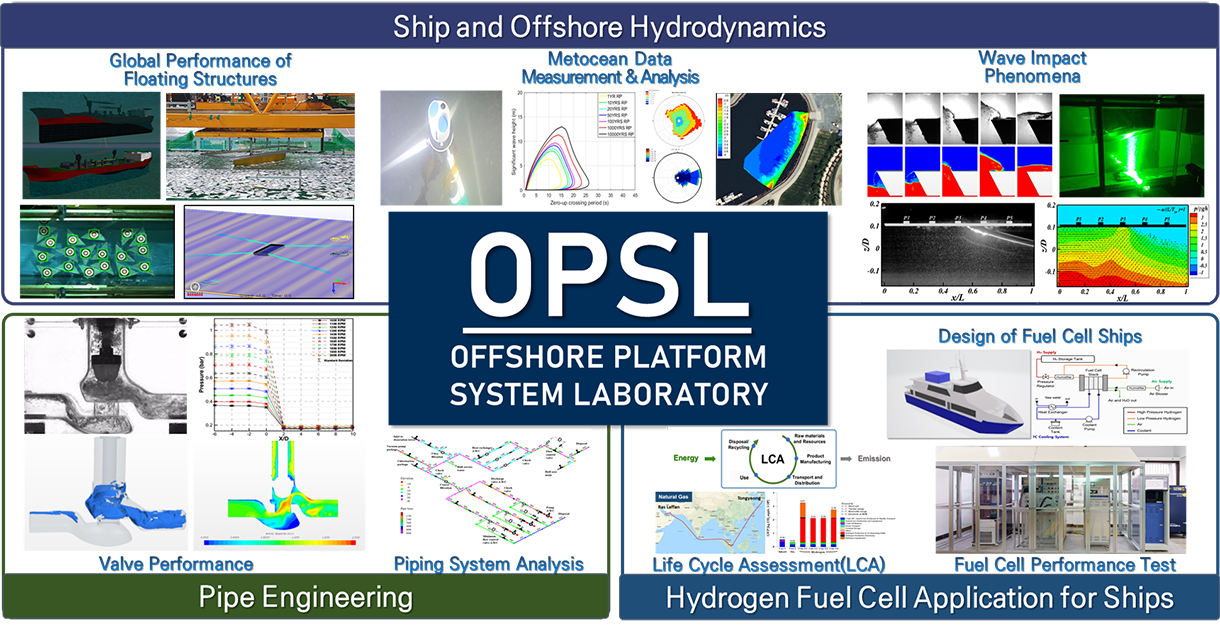 Ship and Offshore Hydrodynamics
Ships and offshore structures can be easily exposed to extreme environmental conditions which cause a loss of seakeeping & station keeping performances, wave impact phenomena.
We study on the hydrodynamic performances and characteristics of ships and offshore structures for safe and better performances in ocean environments.
Valves and pipelines are widely used in ships and offshore structures to regulate the flow of fluids in operating facilities. During operation, the valves could be endangered by various phenomena such as cavitation, and the dynamic loading like water hammer can be occurred in the pipeline systems and result in the significant damage to pipe and supports.
We study about the hydrodynamic characteristics of multi-phase flow inside of the valves and piping systems with experiments using flow test loop, and numerical analysis about piping systems.
Hydrogen Fuel Cell Application for Ships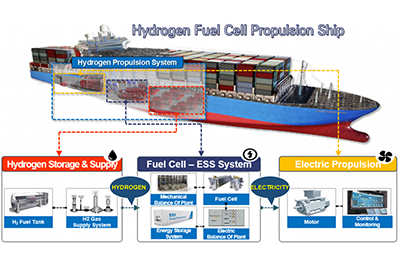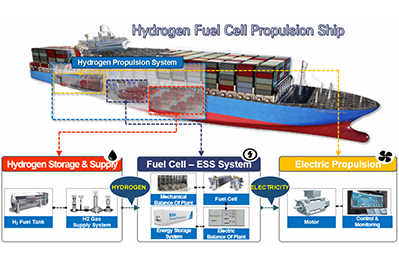 As concerns increase about the potential results of global climate change, the International Maritime Organization (IMO) has developed regulations for the exhaust gases from ships to mitigate the air pollutions(NOx, SOx, and GHGs) from maritime shipping.
To meet the regulations, it has led interests in hydrogen fuel which produces only water through fuel cells in operation with zero emissions.
We conduct assessments for the environmental impacts of alternative fuels for ships including hydrogen, investigate for the fuel cell performances in ship operation environments, and design ships equipped with the fuel cell propulsion system.